Super Yelper Turkey Calls
Richard Shively is the founder of Super Yelper Turkey Calls. A life long hunter, he founded the Virginia Turkey Federation in 1975 and has recieved numerous awards for his beautiful, hand crafted scratch box calls.
Some hunters even say that it's the only call they'll use.
The story goes that while on a hunting trip to Alabama in 1976, Richard saw a scratch box call for sale. Instead of buying it, he went home and made his own. Three years later, he started to make more by hand and eventually began selling around 1000 calls a month.
Today, each Super Yelper is still hand made and tuned to Richard's own ear.
While it might be tempting to diversify and offer a wide array of hunting gear, Super Yelper has chosen to concentrate on one thing; building the best scratch box call there is and keep it simple, handmade, and beautifully crafted.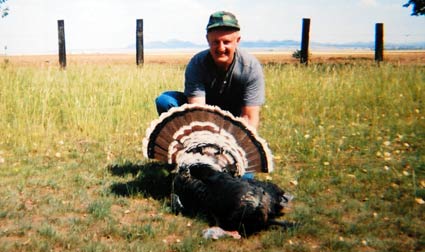 Awards:
Grand National Champion Call Maker
Working Turkey Call
National Wild Turkey Federation
Columbus, Ohio
February 21, 2004
Grand National Champion
Best of Class V
Jeremiah Stevens Award
National Wild Turkey Federation
Nashville, TN
February 23, 2006
Upcoming Shows:
Dixie Deer Classic
https://www.dixiedeerclassic.org/

March 1-3th, 2024
Booth b-9
NC State Fairgrounds
1025 Blue Ridge Road
Raleigh, NC 27607